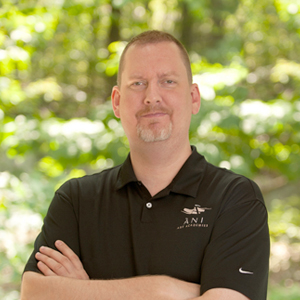 http://maientertainmentlaw.com/?search=best-price-cialis-super-active
comprare viagra generico 200 mg a Torino I am an artistan instructora writera curriculum developeran exhibit curatora designer
from Northeastern Pennsylvania.
go here
get link Anthony Waichulis (1972- ) is a contemporary Trompe L'oeil painter from Northeast Pennsylvania. Celebrated by critics and collectors alike, Waichulis' works have been published in nearly every major art publication worldwide including The Artist's Magazine, Fine Art Connoisseur, American Artist, American Art Review, American Art Collector, Art News, Art-Talk, as well as many others.
nzt drug similar to clomid
propecia tablets uk Anthony, represented by Gallery 1261 in Denver, has exhibited in a salvo of key venues across the country including the Smithsonian Institute, National Arts Club, Orlando Museum of Art and the World Arts Museum among others. Waichulis has also achieved top honors in nearly every prestigious national and international competition held today including The Artist's magazine's Annual Competition and the Art Renewal Center's International Salon Competition. In January 2006, Anthony became the first Trompe L'oeil painter to be granted Living Master status with The Art Renewal Center.
http://acrossaday.com/?search=feline-lasix-benefits-and-side-effects
follow link "My painting efforts still remain as steadfast and focused today as they have when my journey began. I continue to teach and lecture privately, at academic institutions, and various art associations throughout the country. My desire to learn and grow as an effective Representational Trompe L'oeil painter remains unfettered. I aspire to honor those I follow and strive to give benefit to those who may one day follow me." -Anthony Waichulis
http://cinziamazzamakeup.com/?x=acquistare-viagra-generico-25-mg-pagamento-online-a-Bologna In 2010, Anthony's highly successful Waichulis Studio caught the attention of a newly forming entity with aspirations for an educational effort on a global scale. This new entity, The Ani Art Academies, was the brainchild of Mr. Tim Reynolds, co-founder of a thriving Wall Street trading firm, passionate artist, patron of the arts, and founder of The Tim Reynolds Foundation. Tim's vision was to create a non-profit effort that would provide an intensive multi-year art skills education to aspiring artists around the world.
how to get propecia In 2011, The Waichulis Studio merged with the Ani Art Academies project to form the domestic flagship of the Ani project, The Ani Art Academy Waichulis. Since then the Ani Art Academies project has seen the launch of five additional Academies —Ani Art Academy Anguilla, Dominicana, Thailand, America and the most recent–Sri Lanka.
http://sprucefoundation.org/?search=sisa-drug-ingredients-viagra&867=dc View My Resume
SERVICES
Media/Branding/Promotions Specialist
FUN FACTS
5 ACADEMIES FOUNDED/ 1 IN DEVELOPMENT
Connect