SELECTED EXHIBITIONS 2010-present
2021
Small Works
Principle Gallery, Alexandria, VA
Small Works Exhibition
Gallery 1261, Denver, CO
LA Art Show
Gallery 1261, Los Angeles, CA
Radical Botanicals
Lovetts Gallery, Tulsa, OK
2020
Contemporary Realism
Gallery 1261, Denver, CO
Red Ribbon
Robert Lange Studios Gallery, Charleston, SC
Small Works
Principle Gallery, Alexandria, VA
Enigma
Lovetts Gallery, Tulsa, OK
2019
Visiting Masters
Principle Gallery, Alexandria, VA
The Perfectionists
Robert Lange Studios Gallery, Charleston, SC
Paintguide
Thinkspace, Los Angeles, CA
Equinox
Ani Academy America, Red Bank, NJ
Contemporary Realism
Gallery 1261, Denver, CO
Capturing Realism: Bangkok
Gallery G23, Thailand
Quintet
Gallery 1261, Denver, CO
Small Works: 15th Anniversary
Gallery 1261, Denver, CO
2018
Contemporary Realism
Gallery 1261, Denver, CO
Imagine
Rehs Contemporary, NY, NY
Event Horizon
IX Online Gallery
2017
Legacy
Gallery 1261 and Vida Ellison Gallery, Denver, CO
Contemporary Trompe L'oeil
The John F. Peto Museum, Island Heights, NJ
Spring Showcase
John Pence Gallery, San Fran., CA
Presidents, Kings, and Kingdoms
Trunk Club at The Villard Mansion, New York, NY
Attention to Detail
Robert Lange Gallery, Charleston, SC
New Year's Group Exhibition
John Pence Gallery, San Fran., CA
2016
Still Life Invitational
John Pence Gallery, San Fran., CA
The Language of Objects
Principle Gallery, Alexandra, VA
Synesthesia
Rehs Contemporary, NY, NY, UK
Group Exhibition XIII
Gallery 1261, Denver, CO
LA Art Show
Rehs Contemporary, Los Angeles, CA
2015
Renaissance of Realism
Gallery 1261, Denver, CO
Paintguide
Unit London, London, UK
Still Life and Floral Exhibit
John Pence Gallery, San Fran., CA
Capturing Realism
Misericordia University, Dallas, PA
Sexes
Rehs Contemporary, NY, NY
2014
Contemporary Realism
Gallery 1261, Denver, CO
Trompe L'oeil
FA Fine Art, Lexington, MA
Heroes, Villains, Myths and Legends
Rehs Contemporary, NY, NY
Small Works, Big Ideas
Mainstreets Galleries, PA
Still Life, Floral and Trompe L'Oeil
John Pence Gallery, CA
2013
The Big Gamble
Rehs Contemporary, NY, NY
Still Life
John Pence Gallery, CA
Capturing Realism 2013
Pauly Friedman Gallery, Dallas, PA
Recent Arrivals
John Pence Gallery, CA
Contemporary Realism
Gallery 1261, Denver, CO
2012
RESOLVE
Joshua Liner Gallery, NY, NY
Contemporary American Realism
Beijing World Art Museum, Beijing, China
Contemporary American Realism
Dalian Modern Museum, Dalian, Liaoning Province, China
Will Wilson Curates
John Pence Gallery, CA
Persons of Interest
John Pence Gallery, CA
Holiday Exhibition
John Pence Gallery, CA
ACOPAL Contemporary American Realism
Butler Institute, OH
2011
Trompe L'oeil
John Pence Gallery, CA
Capturing Realism 2011
Pauly Friedman Gallery, Dallas, PA
Los Angeles Art Experience
Majestic Halls, San Marino Gallery, CA
ACOPAL Contemporary American Realism
National Arts Club, NYC
Size Matters
John Pence Gallery, CA
Recent Acquisitions
John Pence Gallery, CA
2010
Art Basel Miami
The San Marino Gallery, CA
Eat, Drink, and be Merry
John Pence Gallery, CA
Without a Trace
The Orlando Museum of Art, FL
1995-1997
Fine Art
Schuler School of Fine Arts, Baltimore, Md
1992-1994
Painting/Illustration
Luzerne County Community College, Nanticoke, Pa
1986-1992
Private Art Instruction
The Art Hatchery, Bear Creek, Pa
Selected Instructor Positions and Lectures
2010-present
Head Instructor
Áni Art Academy Waichulis, Bear Creek Township, Pa
2013
The Art of the Profession Workshop
Áni Art Academy Waichulis, Bear Creek Township, Pa
Keynote Commencement Speaker
Luzerne County Community College, Nanticoke, Pa
1997-2010
Head Instructor
The Waichulis Studio, Mountain Top, PA
1997-2007
Painting/Illustration Instructor
Luzerne County Community College, Nanticoke, Pa
2000-2002
Painting Instructor
Wyoming Valley Art Association, Kingston, PA
2000-2001
Trompe L'oeil and The Illusion of Form (Lectures)
Wyoming Valley Art Association, Kingston, PA
Trompe L'oeil and The Illusion of Form (Lectures)
The Hazelton Art League, Hazelton, PA
Full Resume
TESTIMONIALS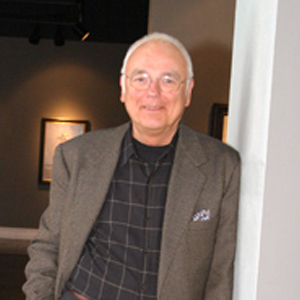 John Pence Gallery Owner/Curator
His compositional skills are highly refined, perfectly balanced, and reflect a mature artist in full command of his talent.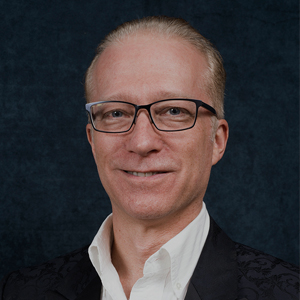 Howard Rehs Gallery Owner/Curator
Without question, Anthony is one of the most gifted and talented artists I have met and ranks among the finest realist painters of our time. Each painting he creates is a window into a slice of life. Their complexity along with his immense technical capabilities are only surpassed by his giving nature as a teacher and mentor to many younger artists.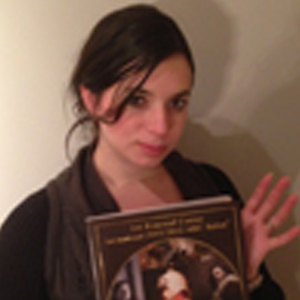 Kara Ross Chief Operating Officer for the Art Renewal Center
Anthony Waichulis's work is playful and dynamic with a high degree of finish. His paintings of inanimate objects come to life with a character all of their own.